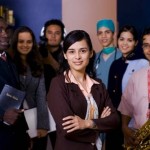 Introducing the Active Locums Pty Ltd staff to you… Judith is a qualified careers counsellor and has had many years of experience in the supply of locum doctors (RMOs, Registrars, CMOs, VMOs and GPs). She has a special interest in mental health and Indigenous health, as well as the plight of rural practitioners. She is ably assisted by her support team.
What are the benefits of undertaking locum work?
There are a number of benefits of doing freelance locum work.
These include:
Improved work/life balance- to have the opportunity to regain some control over your working life which will enable you to explore creativity, talents and hobbies, spend time with family, further your post-graduate studies, or undertake a research project.
Great rates of pay assisting you to reach your financial goals i.e. home or investment property, car, overseas travel, self-improvement, study or research
Gaining experience in a new clinical working environment
The opportunity to travel and work in different locations
Time for self reflection to determine a future career path
---
Daily Job vacancies
If you are a doctor who is able to undertake work in metropolitan and rural settings in NSW Health public hospitals, we have a number of shifts available to you. If you would like to have outstanding earning potential and strong future career prospects, contact us to get a copy of our current job vacancies.